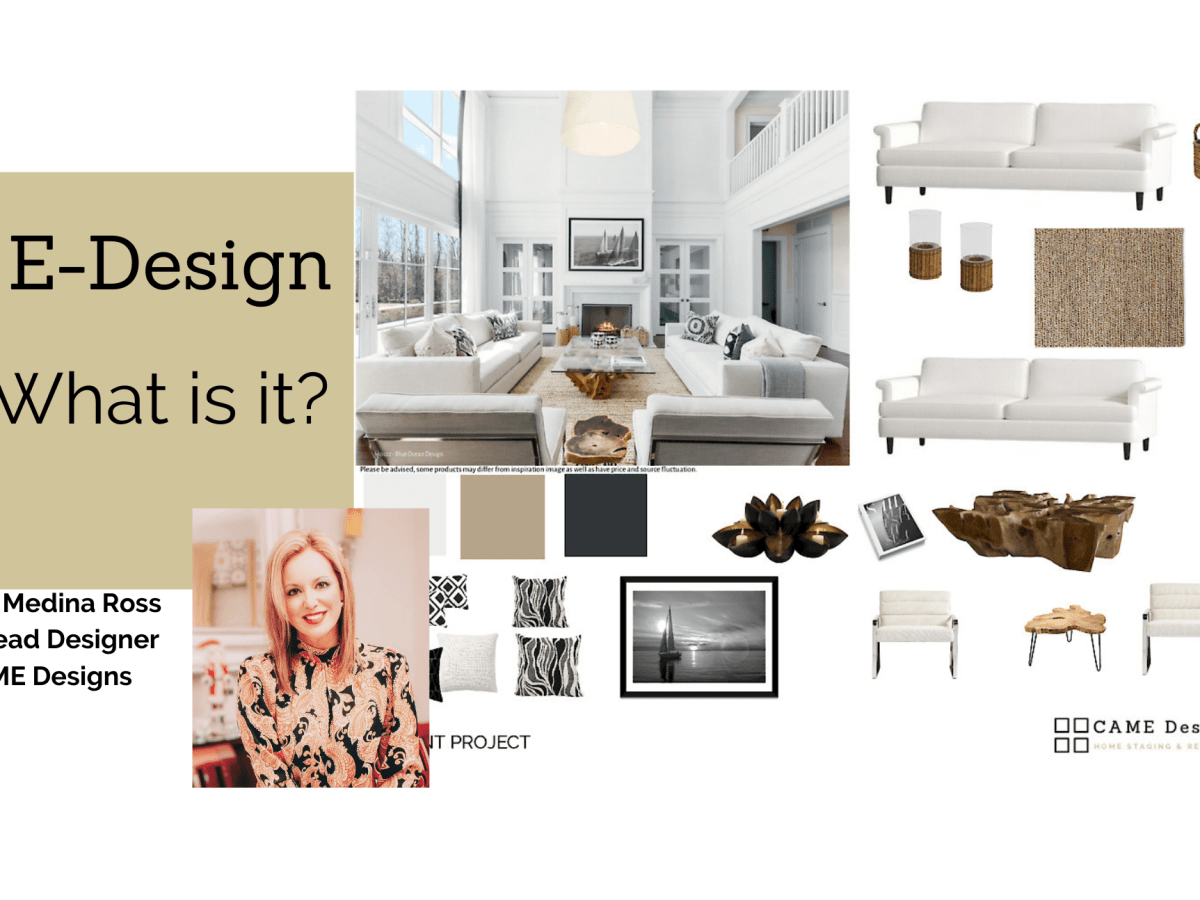 E-Design …….. What is it?
What is E-Design?
When I tell my clients or friends that I offer E-Design services, I am asked often what is E-Design? Think of it as the most cost-effective, collaborative way for you to design your space! Some refer to it as 'virtual decorating' or 'online interior design'. I love it because it is convenient, affordable, and faster than traditional design services. This is due to the partnership and collaboration between the client and the designer.
Most of the work is done virtually through emails, video calls, or text. The benefits of this to our busy clients are flexibility, faster turnaround, and affordability. E-Design also gives the client the option of doing it all themselves or having us do it all. Obtaining a shopping list is an option for any client if they want to do it themselves at their pace as their budget allows.
Who or What is E-Design Good For?
E-Design is perfect for small projects like a bathroom remodel, closet redesign, etc. Smaller projects can be designed quicker. The budget can be incorporated into the design options easily.
E-Design is also great for those that need help with a vision. Some clients know what they like and what they don't like but don't know where to start or how to decide on color, furniture, etc. This is a great tool to show a vision of a room and how it will all come together. When we can see it in a picture we can then envision it and the client is much happier with the end product. E-Design will let you see what your room will look like with the new design, remodel, etc.
How Does E-Design Services Work?
The Questionnaire
A questionnaire is sent to the client asking basic questions of color preferences, style, who will use the space, the mood the client wants to create, etc. This is important information for the designer to know what direction to take the design in.
The Interview
The designer will schedule a consultation to discuss the questions and to gain a better understanding of the overall design project. This is a time where ideas or inspirational pictures may be shared to gain a better understanding of the styles and looks the client loves.
Design Board Creation
Based on the package purchased you'll receive a set number of design boards and/or revisions. Our goal is to achieve a design the client loves. And that's it! A beautifully designed space that is ready to be implemented.
Design Implementation
Once design boards are completed the client can implement the new design themselves. All the shopping links can be provided if this was the option the client wanted. Most of my clients have very busy lives and don't want to implement the redesign themselves. Instead, they hire us to do the entire work for them. We work with licensed contractors on all our design and remodel projects.
E-Design is a fast, easy, affordable way to get a design vision for a room, remodel, etc.
I Can Create Beautiful Designs on Any Budget
A beautiful design should be accessible to all not just to those that can afford it. I pride myself on working within my client's budget to curate pieces from multiple sources to produce the most beautiful space. We can design beautiful spaces on a small budget or a grand one. The only difference will be the quality and prices of the pieces but the design won't suffer. I put in as much time and effort to make a low budget design look as beautiful as a large budget one!
If you want quick affordable design direction and expertise E-Design can be right for you. Let's schedule a short consultation to see if this is right service for you.