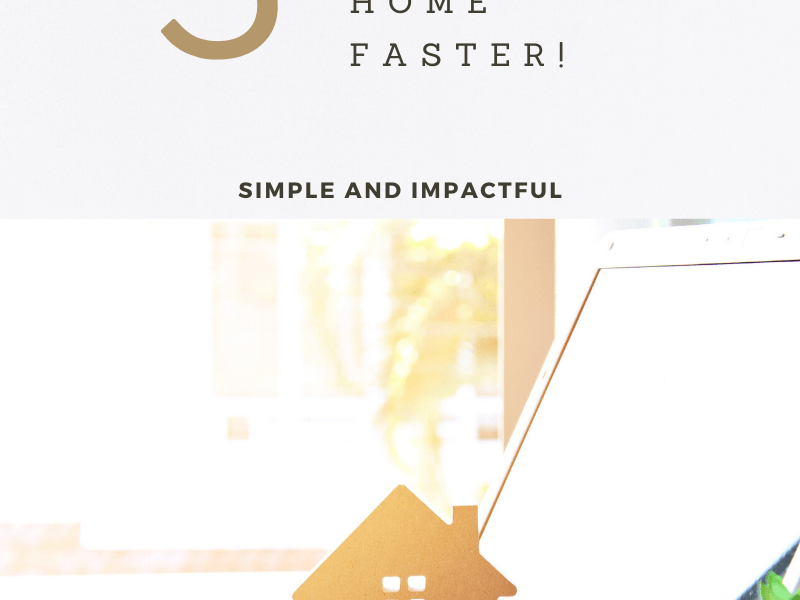 5 Home Improvement Tips To Sell Your Home Fast
The first impression a buyer has of a home will be hard to overcome later on. Therefore we want the first impression to be as positive as we can make it. And I am here to tell you that it isn't that hard! With a little sweat equity and little investment, the results can be impressive. These are just 5 home improvement tips to sell your home fast here in South Florida (or anywhere else)! These are simple and will require minimal investment for a high return. These changes will make your listing pictures stand out too! Remember that the first place most buyers will look for homes is online. If the pictures look great that is the first hook!
Ready to see how simple these improvements are?
1.. Hows The Curb Appeal?
If you look at the outside of the home, do you want to see what is inside or would you rather not?
Is the outside paint peeling or stained? A fresh coat of paint in a trend color can completely refresh the look of the home. Sometimes just repainting your front door a bright stunning color can make a huge difference. Look at this pretty front door in on-trend navy color. Beautiful!
Are the shrubs, plants overgrown, or non-existing? Clearing out overgrown shrubs and plants and planting new ones can go along way to making the curb appeal shine. Fresh mulch is an inexpensive way to freshen up your yard. You can find many DIY ideas at HGTV on how to easily and inexpensively update your landscape.
Is there junk and miscellaneous stuff lying around? Clearing out the front and back yards of junk, tools, etc leaving it clean and clear is essential. You don't want potential buyers to focus on the junk, but instead on your beautiful property.
2.. Neutral Paint Tones
When we are getting ready to prepare our home to sell we want to appeal to the largest pool of buyers we can. My favorite color is orange, but this may not be everyone's cup of tea (crazy right?). With neutral tones, we can create an almost blank canvas where any buyer can envision their own design and colors, etc. If the buyer sees strong colors on the walls they may feel they will need to invest in money to repaint which will mean money off your selling price. You will repaint if needed for a lot less. This is a pretty neutral room with fresh plants to bring it to life.
3.. Light Fixtures Updates
Light fixtures are like the icing (or jewelry in my case) on the cake! These are the small details that complete the look. Styles can change and perhaps what you have in there now is outdated. You can find fixtures at many locations for very little money that are more modern and updated and will immediately give the home a more modern look that once again will appeal to more buyers! These beautiful caged lamps are so cool!
4.. Look Down….Floors!
Are your carpets stained? Are the tiles broken or chipped? You may want to consider updating these at least in the areas as soon as you walk in the home. You can find throughout the country many floor dealers that offer many low-cost flooring options from carpet, wood, laminate, tiles, etc. A little update here will go a long way. This is not the time to invest in the most expensive options but simply clean up and replace the areas that are in need.
5.. Bathrooms , bathrooms, bathrooms!!
After being cooped up inside for months we have all had a chance to think about our bathrooms and how we would love them to work better for us. Or just simply look better. Is your tile in the bathroom from the 1980s? Are they cracked? Are the fixtures outdated? There are many DIY options you can consider to give your bathroom a quick update. It is a VERY important room for home buyers. You can paint the cabinets, install a new countertop yourself, replace tiles, install new fixtures on the sinks, or simply paint the walls. The average price for a gallon of paint is $20 and that alone can transform the whole room. New white towels, shower curtains, and a plant can be enough to make it look like a spa. Who doesn't want a spa in their new home?
See, I told you it they were simple improvements!
I hope you can see how with these 5 home improvement tips to sell your home fast you will stage a beautiful home ready for it's closeup!
I am here to partner with you! For more information visit our home stating services.